We work with all of the major Christchurch Venues to bring your event to life.
Choosing the right venue can determine the overall success of your event.
When it comes to venue selection you want to make sure it aligns with the goal of the event and the kind of experience you want your guests to have.
There are a number of corporate event venues in Christchurch as well as beautiful venues for private functions.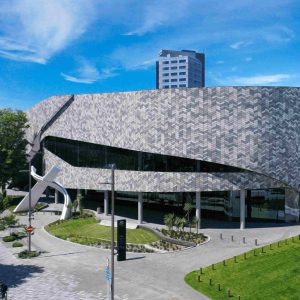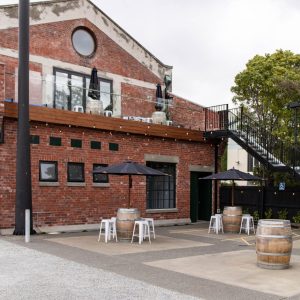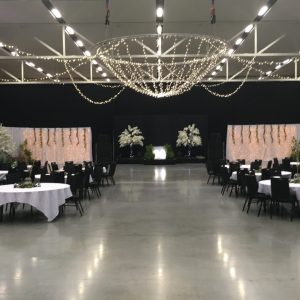 Te Pae Christchurch is an architectural and social landmark in the heart of the city.
● 1,400 seat tiered auditorium, divisible into two 700-seat venues
● 24 meeting rooms that can accommodate 50 to 1500 people
● 2800m2 exhibition space, expandable to 3300m2
This old industrial building was first built in 1928 and was recently renovated to become a premium one-of-a-kind venue.
The high ceilings and brick walls make it a unique space to bring the vision for your corporate event or personal celebration to life.
● Large mezzanine
● Balcony
● Private courtyard
● Capacity of 290 + 50 with all outdoor areas in use
The Airforce Museum is one of the most popular Corporate event venues in Christchurch.
●  The Aircraft Hall can host 650 seated and 790 cocktail
● The Atrium can host 300 people seated and 500 cocktail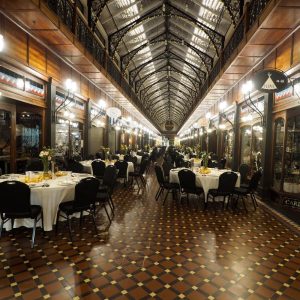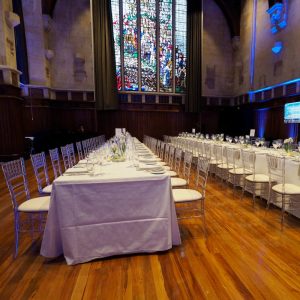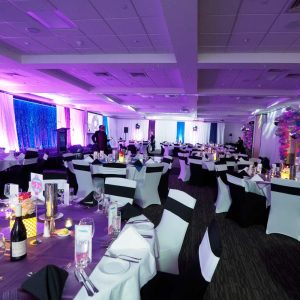 The Tannery features a wide range of shops, restaurants, and bars. It is also a wonderful place to host an event! The Tannery has a wide range of spaces available.
The Atrium can host 350 people for dinner, or up to 600 for cocktail events.
The AGA Kitchen can host 50 people dining, or 80 for cocktail events
And many more spaces are available on their website.
Originally built for Canterbury College, the Great Hall is now a wonderful venue for many kinds of events. The hall can be arranged in a number of ways to suit your needs.
Theater Seating allows for 217 people to be entertained
Up to 130 people can be table seated, with various options for  layouts
250 people can be hosted for cocktail events.
Rydges is a perfect blank canvas venue within the CBD. Perfect for a wide variety of guests and able to host up to 400 people
A wide variety of rooms and spaces are available
A Whisky Library space suited for up to 30 guest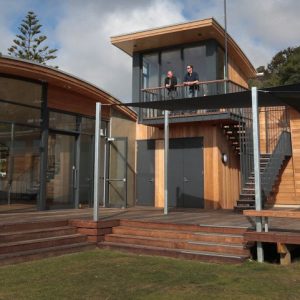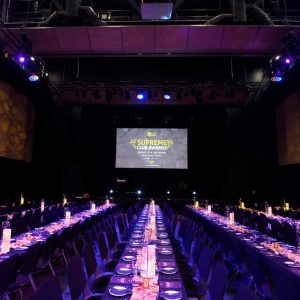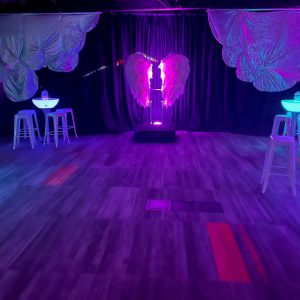 Sumner Surf Lifesaving Club is a beautiful pavilion location with beachside views and facilities to suit all sorts of smaller events! Perfect for birthdays, weddings, workshops, and more!
Located at the university of Canterbury, by the Avon River. Haere Roa has a selection of spaces for small to medium sized events.
The Ngaio Marsh Theatre can host up to 327
Bentleys can host 50 seated or 100 cocktail
The foundry can host 100 seated or 300 cocktail
Majestic is well suited to all kinds of events, with many different spaces and facilities available. It is also close to the main town area of Christchurch!
The Auditorium can host up to 500 people seated, or 700 total
Majestic's  'Mace Space' Includes a unique sports Arena
'25' includes a stage and professional equipment for putting on a show or conference.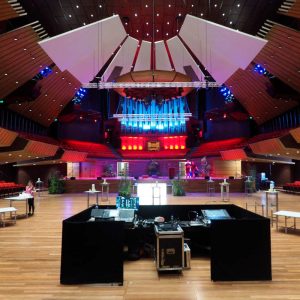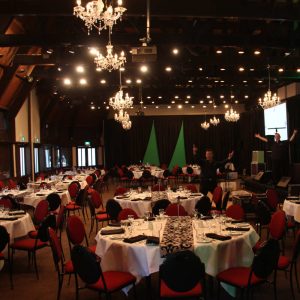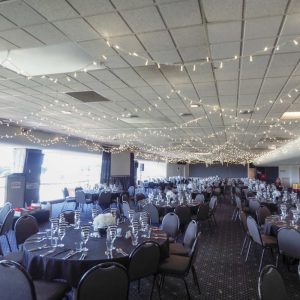 The Christchurch Town Hall is a historic and expertly restored venue. With a theater perfect for larger concerts and shows, alongside many other beautiful spaces all beside the Avon River.
A hotel location by Hagley Park, perfect for all sorts of events! Featuring catering and lovely architecture.
● The primary space is the Camelot Room, able to hold up to 160.
The venue has eight different venue rooms that can host anywhere from 100 to 3000 people:
● Terror To Love Lounge hosts 100 people seated and 350 cocktail
● Blossom Lady Lounge hosts 80 people seated and 250 cocktail 
● Chairman's Suite hosts 15 people seated and 35 cocktail 
● Silks Lounge hosts 300 people seated and 400 cocktail 
●Christian Cullen Lounge is ideal for trade shows and hosts 350 cabaret and 600 cocktail